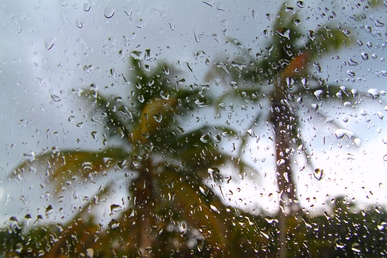 After a hurricane, a tropical storm or other natural disaster hits, most homeowners want to get back to normal as soon as possible. But, as today's guest blogger reminds us, rushing to get your home or commercial building rebuilt after a storm can prove costly. It takes a very mindful process to asses the damage and properly fund the rebuild:
Evaluate and Submit Damage Reports Prior to Rebuilding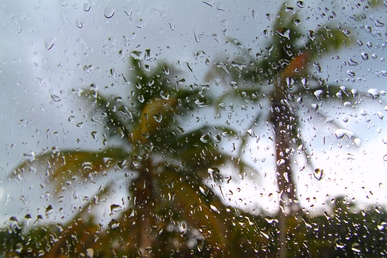 Once the storm passes: take photos and video of your entire property, inside and out, whether it was affected or not. If you have a roof damaged, the inside of the home may not have visible damage until the next rain or storm. But if you document the damage first, secondary damage is easier to submit for coverage to insurance, FEMA or SBA.
It is essential to submit damage reports to FEMA. While you may not qualify for an SBA loan, the reports are used to assess the damage to the area. This is important to document a region devastation and then federal funds can start to flow for the community infrastructure rebuilding.
Do not begin to clean out areas of your property without first calling in the reports to your insurance company and FEMA. They may request more information in your documentation and you can provide a concise list of what was damaged.
If there is a flood, do not start to throw out all the items without documenting what the item was, where it was located in the home and why it is being disposed of. Everyone comes in and starts to rip out things and throwing things out. If you have a great loss, you may not be able to tell them what you threw out, so be sure to document first so that you can show pictures. Something as simple as "ten towels in the bathroom" is essential information. Without it, the companies will not assume you had ten towels in the bathroom. All little items add up in the replacement process.
If the replacement, remediation and rebuilding costs are extensive, consider relocating to another area. What happens once could happen again.  The unknown costs to be whole again may exceed what you may imagine. Once you are in the process, there is no turning back. If you do not finish, the money is lost and you still do not have a home.
— Dr. Jeanette Gallagher, Naturopathic Physician, Natural Disaster Consultant, LifePockets, LLC
###
Thanks to Dr. Gallagher for these tips. We agree that full documentation and carefully moving through the process is essential in receiving the most from your claim. As Public Adjusters, we know the system and we can take your damage assessment through it step by step to ensure that you're not in a situation where your claim doesn't cover the rebuilding costs.
About the author: Dr. Gallagher is a natural medicine physician that lives in Louisiana.  She stayed in the New Orleans area through Hurricane Katrina and Isaac.  While they were both different storms, the toll on people, the emotions, the property and the life of the residents was very difficult in many different ways.  She strives to let people know what the possibilities of danger are, asks them to run through all the scenarios, prepare for what they can and know when to call it quits and leave.  When a disaster happens, if you are put in a dangerous situation, by reading her books, listening to her radio shows or reading her blogs, others can usually say "I heard that once a while ago", and from their memory, they can make a decision of what to do rather than have fear of not knowing what to do.